Speaking of the Apocalypse, it's a little warm today. I'm sweating a little...

Oh, wait, that's because I just opened my credit card bill only to see I haven't paid of the gifts from last year. Ouch.







There is no worse time to schedule an Apocalypse than during the Holiday Season.
Or better time!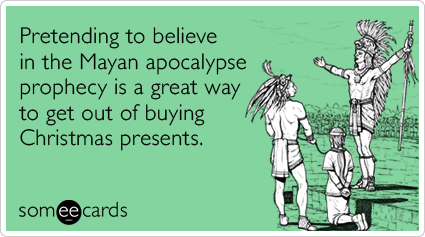 At least my credit card statement will be much less than usual in January.


Enjoy the Apocalypse.
I still think we should be worrying a little more about falling off the fiscal cliff like a bunch of lemmings.
See you on the flip side...
I hope...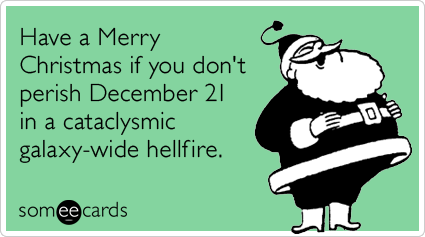 And now you're thinking:

But I'm so confused...

I thought the Zombie Apocalypse was coming??...

Oh, it is my friends.
Come back next week